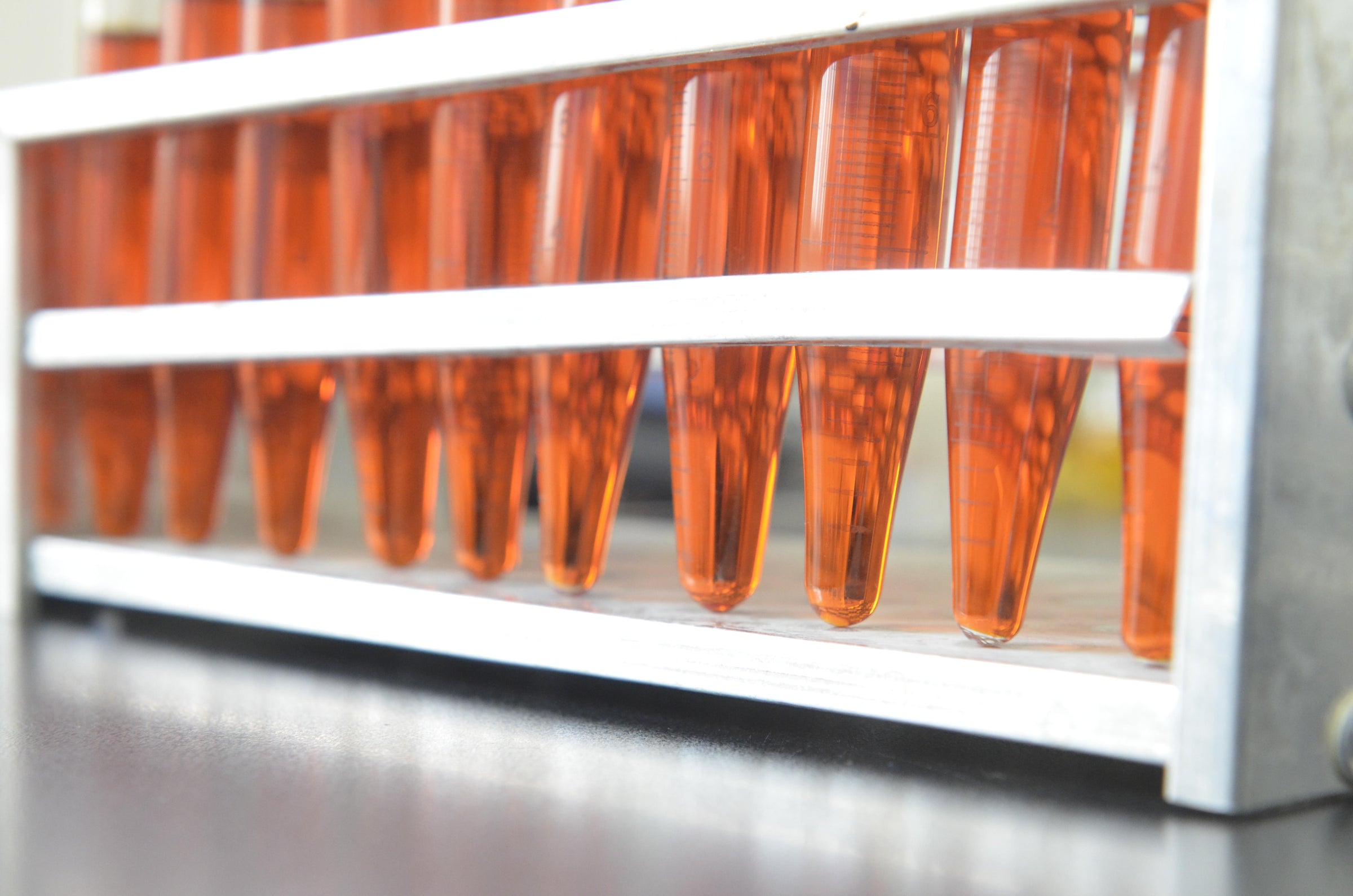 What is astaxanthin?
Astaxanthin is a carotenoid found in certain algae and seafood, and is known as the most powerful antioxidant in nature. Algae is the richest natural source of astaxanthin and has enabled its recent commercial production.
Astaxanthin is one of the most powerful antioxidants discovered so far. It has the unique ability to fight free radicals and reactive oxygen species, as well as inhibit lipid peroxidation.
Studies have shown that natural astaxanthin is over 500 times stronger than vitamin E and more potent than other carotenoids such as lutein, lycopene, and beta-carotene. Additionally, astaxanthin has a unique molecular structure that does not convert to vitamin A (retinol) and does not exhibit any pro-oxidant activity.
Astaxanthin is a molecule with a unique structure that allows it to fit perfectly into cell membranes. It has a polar structure at either end and a nonpolar zone in the middle, which allows it to adopt a transmembrane orientation and protect cell membranes from oxidative attacks. As a result, astaxanthin benefits every cell in the body by providing cellular defense against free radicals.
Unlocking the Power of Astaxanthin and its Health Benefits
Astaxanthin has a wealth of research behind it, with hundreds of studies conducted on its effectiveness and health benefits. These studies include cellular experiments, animal tests, and human clinical trials, and the results consistently show astaxanthin's strong antioxidant properties and unique molecular structure at work. In particular, astaxanthin has been shown to support skin health, improve vision, promote cardiovascular health, and enhance the immune system, all without any reported side effects. This makes it a safe and valuable nutrient for supporting overall health and wellness.
Top 3 Health Benefits
Vision
Astaxanthin has been shown to improve eye health by delivering nutrients beyond the blood-retina barrier and nourishing the retina and optical nerve. It can alleviate eye fatigue and support the treatment of chronic eye diseases.
Eye Studies
Heart
Astaxanthin supports cardiovascular health by inhibiting LDL cholesterol oxidation and maintaining healthy blood sugar and lipid levels. Its antioxidant properties make it a valuable nutrient for supporting the heart system.
Heart Studies
Skin
Astaxanthin helps the appearance and quality of your skin by protecting it against photo-aging. This can lead to fine wrinkles, age spots, and cellular damage. Astaxanthin supports skin health and reduces the visible signs of aging.
Skin Studies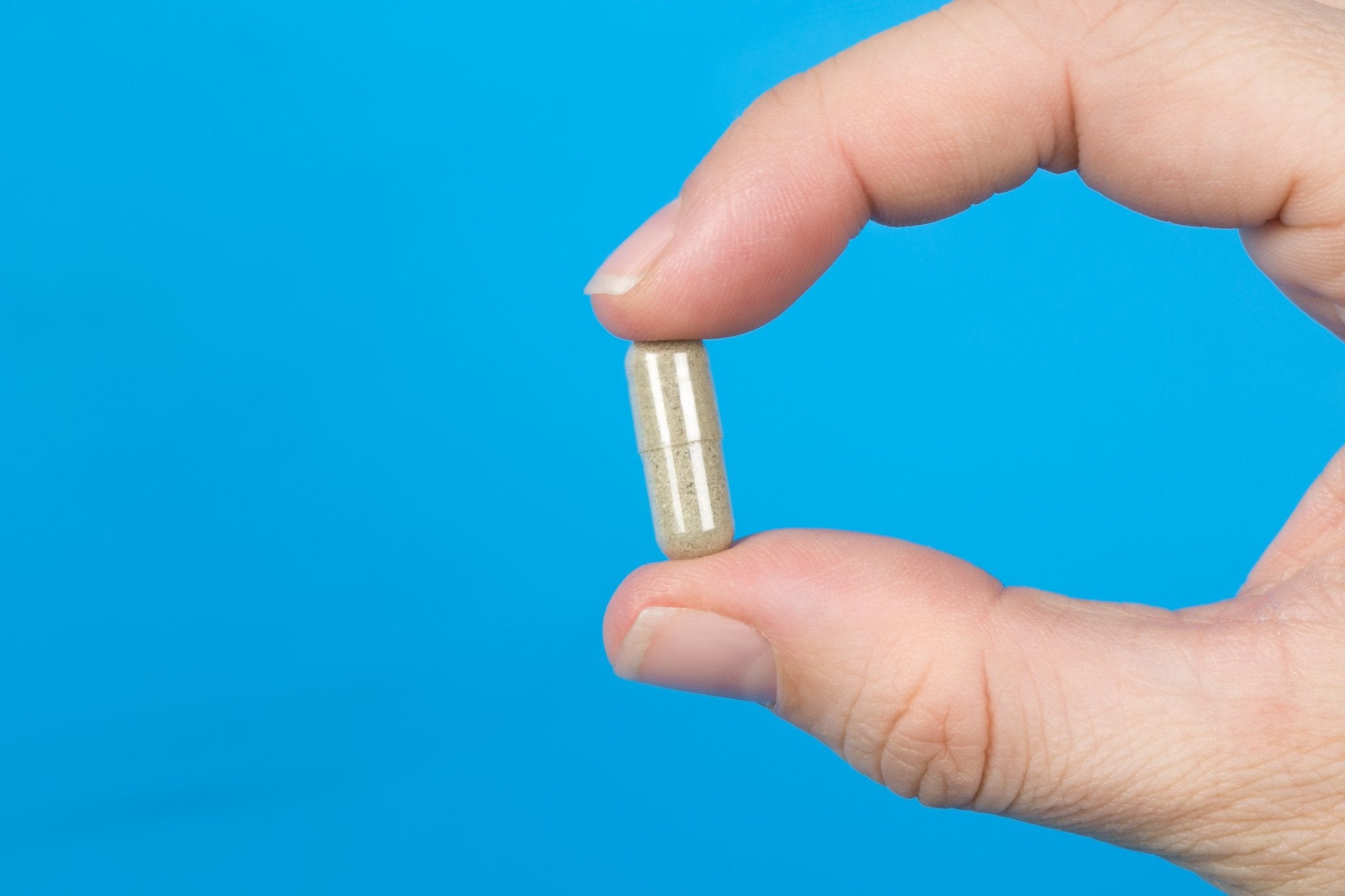 What to Look For?
There is no doubt that astaxanthin is truly amazing for human health, and many companies are catching the trend. Keep in mind that there are only a few countries that can mass produce natural astaxanthin, so be extra cautious when shopping for astaxanthin products.
Understand Supplements
1 .Watch out for synthetic astaxanthin
Synthetic astaxanthin makes up over 95% of the market and is much cheaper than natural astaxanthin. However, it has a different molecular structure and has not been studied in humans, so the health benefits of astaxanthin are only attributed to natural astaxanthin. Virtually all natural astaxanthin comes from the single-celled alga Haematococcus pluvialis and is approved for human consumption by Health Canada and the FDA. In contrast, synthetic astaxanthin has not been proven safe for human consumption.
2. Krill oil vs. Algal astaxanthin
When discussing the health benefits of an ingredient, it's important to consider the dosage. Many customers looking for astaxanthin supplements come across krill oil, which claims to contain astaxanthin. However, krill oil supplements only contain 250-500 mcg (0.25-0.5 mg) of astaxanthin per capsule, which means you would need to consume 24-48 capsules per day to reach the recommended dosage of 12 mg. This is a large amount and may not provide the same health benefits as those shown in clinical trials. It's important to carefully consider the dosage and source of astaxanthin when choosing a supplement.
3. Eating whole algae doesn't work
Some supplement companies source astaxanthin from H.pluvialis, which is considered a superior source to krill oil or other sources. However, these companies often include the entire algae in their formulations, which can be wasteful.
H.pluvialis is a special strain of microalgae that accumulates astaxanthin in the cell, but its cell wall is very strong and can make it difficult for the body to access the astaxanthin. Experimental data has shown that without disrupting the cell wall, only about 20% of the astaxanthin is accessible, and even using an acid that is 10 times stronger than gastric acid for 30 minutes only increases this to about 40%. Therefore, it is not surprising that people who try whole algae supplements with astaxanthin may not see any benefits. It is important to choose a supplement that properly extracts and concentrates the astaxanthin to make it bioavailable.
4. Natural Algae Astaxanthin Association Certification
It can be difficult for regular customers to verify the source of astaxanthin, but there is an organization called the Natural Algae Astaxanthin Association (NAXA) that can help. This NGO helps customers to identify genuine algae-based astaxanthin products. When shopping for astaxanthin products, look for the NAXA icon to ensure that you are getting a high-quality astaxanthin product.
5. Ensuring Quality: Algae Cultivation and Extraction
Even if a product claims to be made from H.pluvialis, it is important to ensure that the highest standards have been applied at every step of the production process. This includes strain selection, biomass cultivation, cell-wall disruption, astaxanthin extraction, and product manufacturing. For example, microalgae grown in a closed-tubular reactor may have fewer contaminants compared to those grown in raceway ponds. Similarly, astaxanthin extracted using supercritical CO2 may be of higher quality than that extracted using alcohol, as it may contain fewer impurities and solvent residues. Ensuring quality at every stage is crucial for producing a high-quality astaxanthin product.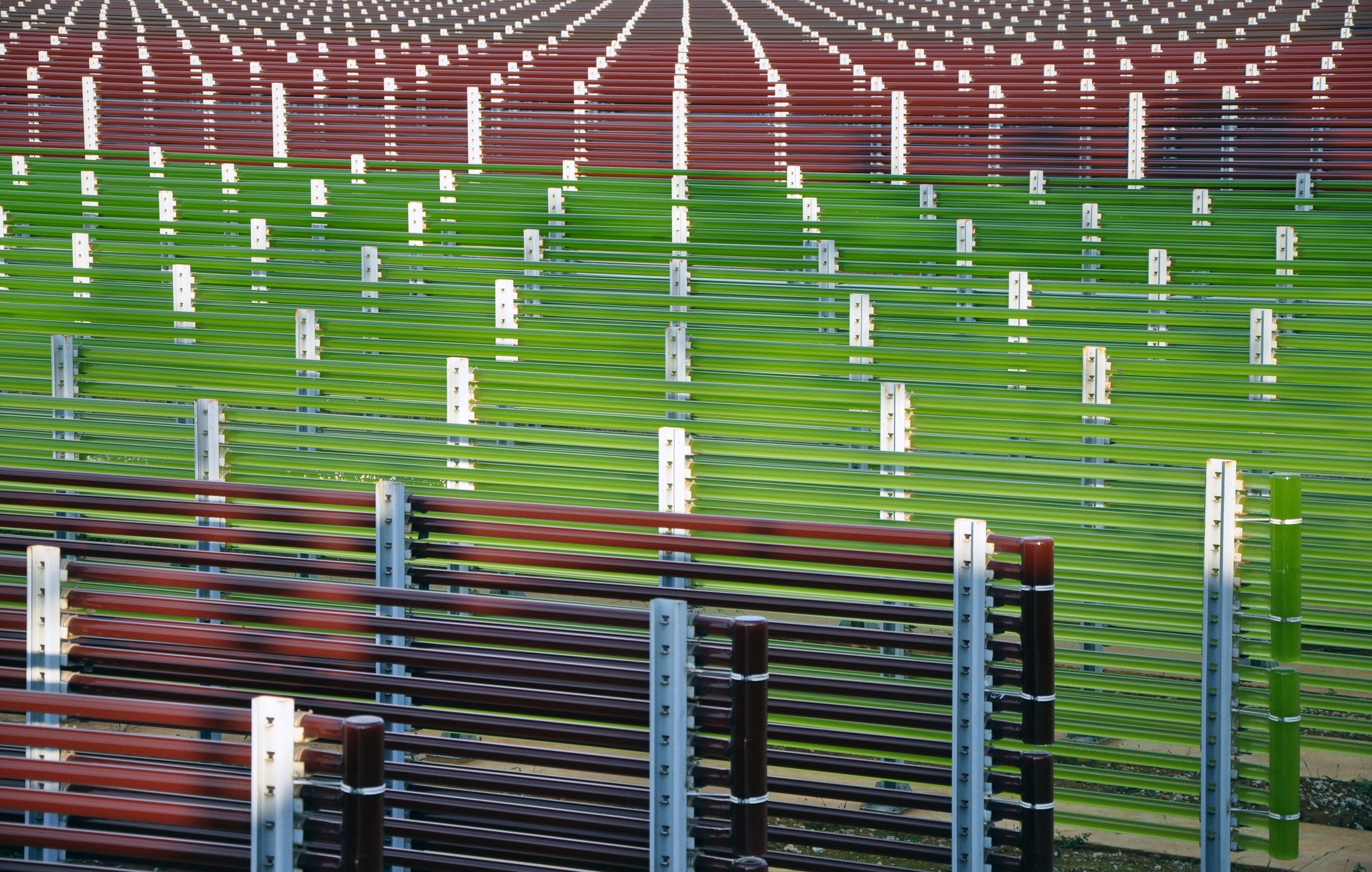 The Icon For Astaxanthin
At Iconthin, we are dedicated to creating high-quality algae products that support human health through innovative research and technology. Given below are researches we have conducted to improve the quality of astaxanthin products, one step at a time.
We break cells better
Our team has developed a hydrothermal method of extracting astaxanthin from wet biomass using a high temperature and high-pressure microfluidic platform. We were able to trap Haematococcus pluvialis cysts within the device and observe the cell wall disruption and astaxanthin extraction process in real-time.
We found that hydrothermal disruption at a temperature of 200°C was highly effective, resulting in nearly complete astaxanthin extraction from wet biomass. This represents a significant improvement over traditional extraction methods.
We use green extraction
In this study, we demonstrated the effectiveness of using low-pressure supercritical CO2 to extract astaxanthin from disrupted Haematococcus pluvialis. We were able to achieve 92% recovery using this method at 55°C and 8 MPa applied over 15 hours. In comparison, using ethanol as the solvent resulted in a much faster extraction process, taking only 30 seconds at the same temperature and pressure.
This represents the fastest complete astaxanthin extraction at such low pressures, a significant improvement over traditional methods.
We are obsessed with quality
All in all, astaxanthin is sensitive to light, temperature, and heat, and careful precautions must be taken throughout the manufacturing process to ensure its optimal performance. This includes considerations for formulation, technology, transportation, and processing. Currently, there is no industry standard for these precautions, so it is up to manufacturers to ensure that they are taken.
Our High Quality Astaxanthin